Department of Pharmaceutical Biology and Biotechnology
Welcome

to the Websites of the Department of Pharmaceutical Biology and Biotechnoloy

of the Institute of Pharmaceutical Sciences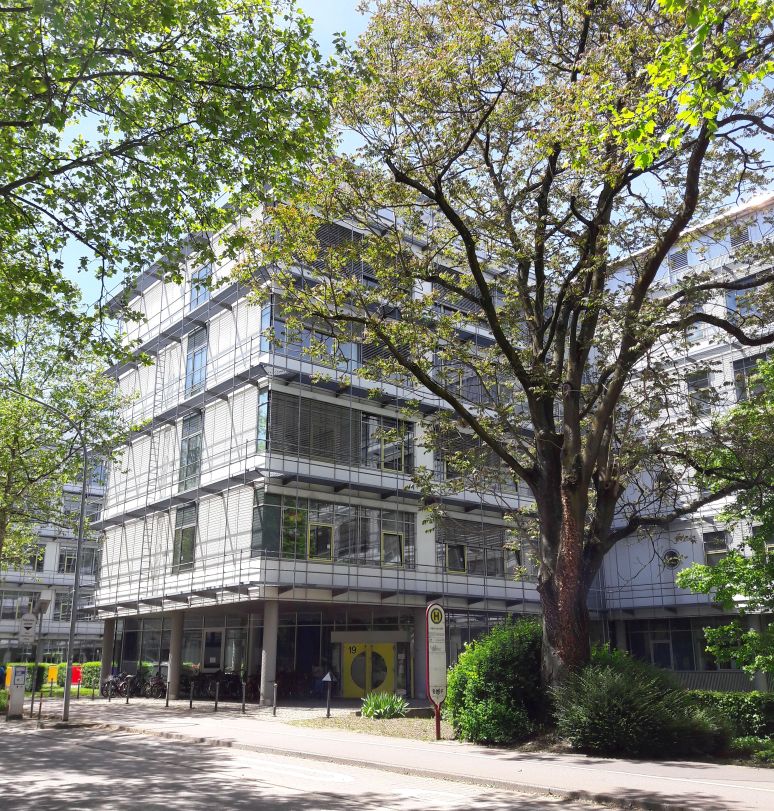 Pharmaceutical Biology and Biotechnology
                              Stefan-Meier-Str. 19                                                                   Phone: 0761/203-8370

                              79104 Freiburg                                                                           Fax: 0761/203-8383
---
News:
---
Announcement of an ideas competition
The association "Academia meets Industry" announces a competition and calls on all interested parties to participate in the competition on the topic "Artificial intelligence in teaching: How can AI be used in teaching?". The competition is intended to help to promote innovative and creative concepts that advance the use of AI in teaching and thus improve the quality of learning
Participation is open to all individuals and teams studying at the University of Freiburg who are interested in this topic. We are looking for concepts that enable the use of AI in teaching in a variety of ways, such as the personalization of learning, the development of new learning methods and tools, or improving the assessment of learning progress.
The concepts submitted will be evaluated by a jury consisting of experts in the field of AI and teaching. The concepts will be awarded with prizes (>500 €) that can be used to implementation of the ideas. The amount of the prize will be determined by the jury.
Interested parties can submit their concepts until 15th of September of 2023. The concept must not exceed three pages. Please send your concept to andreas.bechthold@pharmazie.uni-freiburg.de. The Award ceremony will take place on 17th of October of 2023 at the General Meeting of the association. We are looking forward to your participation and your innovative ideas!

Friederike Zahm, Helmut Laaff and Andreas Bechthold
(Board of the Academia meets Industry association)
---
To our great shock, Prof. Dr. Irmgard Merfort passed away on March 21, 2022.
We lose an enthusiastic scientist and dedicated teacher who had a lasting impact on many doctoral students and undergraduates.

Prof. Dr. G. Layer, Prof. Dr. A. Bechthold and staff of the chair.
---
The working group is thus awarded for its outstanding work and publication "Secondary nucleotide messenger c-di-GMP exerts a global control on natural product biosynthesis in streptomycetes" in the journal "Nucleic Acid Research", carried out by Dr. Roman Makitrynskyy, Olga Tsypik, Desirée Nuzzo of the working group in cooperation with Dr. Thomas Paululat, head of NMR facilities and research associate at the University of Siegen, and Prof. Dr. David L. Zechel, Department of Chemistry, Queen's University, Kingston, Ontario, Canada under the direction of Prof. Dr. Andreas Bechthold.
---