Junior Research Group Dr. C. Jessen-Trefzer
Academic Career and Degrees
Junior Group Leader (Habilitand)  

Postdoctoral Fellow

External Consultant

Postdoctoral Fellow

Doctor of Science (PhD)

Diploma in Chemistry
|University of Freiburg, Germany (since October 2015)

|University of Zurich, Switzerland (2015)

|Medical Device Industry, Switzerland (2014-2015)

|CEMM - Center for Molecular Medicine Vienna, Austria (2012-2014)

|ETH Lausanne, Switzerland (2012)

|University of Konstanz, Germany (2008)
Research Interests
mycobacteria – mycobacterial membrane – membrane transport and signaling – antibiotics – membrane lipids – mycobacterial protein nanocompartments
Disciplines
microbiology – molecular biology – biochemistry – proteomics – organic synthesis – analytical chemistry
Team
Mariia Zmyslia: mariia.zmyslia(at)ocbc.uni-freiburg.de, Phone 203-6038
Philipp Lohner: philipp.lohner(at)pharmazie.uni-freiburg.de, Phone 203-6038
Maryam Fardpour: maryam.fardpour(at)oc.uni-freiburg.de, Phone 203-6038
Melissa Weldle: melissa.weldle(at)student.uni-tuebingen.de, Tel.: 203-6038
Claudia Jessen-Trefzer: claudia.jessen-trefzer(at)pharmazie.uni-freiburg.de, Phone 203-6074
Projects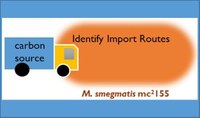 ABC-transporter and Proteomics - Currently we investigate different species of the mycobacterium genus using a lipoproteomics approach. We are especially interested in classifying the mycobacterial transportome in the context of mycobacterial infections.
Li‡, Müller‡, Fröhlich, Gorka, Zhang, Groß, Schilling, Einsle, Jessen-Trefzer*, Cell Chemical Biology, 2019, DOI: 10.1016/j.chembiol.2019.03.002 ‡ equal contribution
Membrane Signaling via Two - Component Systems - Mycobacteria possess several two-component systems, we are currently studying MSMEG_0244/0246 and its potential interactions with the heme binding protein MSMEG_0243.
Li, Gašparovič, Weng, Chen, Korduláková* & Jessen-Trefzer*, Frontiers in Microbiology, 2020, DOI: 10.3389/fmicb.2020.570606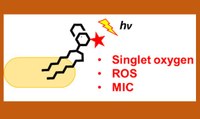 Lipid Anchored Photosensitizers - In order to fight mycobacterial infections at a new level, we develop novel photosensitizers that are actively incorporated into the mycobacterial membrane via the enzyme complex Ag85.
Dutta, Chaudahary, Wang, Záhorszka, Forbac, Lohner, Jessen, Argawal, Korduláková, Jessen-Trefzer*, ACS Central Science, 2019, DOI: 10.1021/acscentsci.8b00962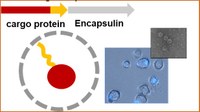 Encapsulins – Protein Nanocompartments in Catalysis - We synthesize organometallic catalysts to covalently incorporate into protein nanocompartments via engineered protein tags. These functional encapsulins are fascinating tools for synthetic biology or pro-drug approaches.
Lohner, Zmyslia, Thurn, Pape, Gerasimaite, Keller-Findeisen, Groeer, Deuringer, Süss, Walther, Hell, Lukinavicius, Hugel, Jessen-Trefzer*, Angewandte Chemie, 2021, https://doi.org/10.1002/anie.202110327

Complete List of Publications
Lohner P, Zmyslia M, Thurn J, Pape JK, Gerasimaite R, Keller-Findeisen J, Groeer S, Deuringer B, Süss R, Walther A, Lukinavicius G, Hell SW, Hugel T, Jessen-Trefzer C*, Inside a shell - Organometallic catalysis inside encapsulin nano-reactors, Angewandte Chemie International Edition, 2021, https://doi.org/10.1002/anie.202110327 *corresponding author

Wang X, Bittner T, Milanov M, Kaul L, Mundinger S, Koch H-G*, Jessen-Trefzer C*, and Jessen HJ*, Pyridinium Modified Anthracenes and Their Endoperoxides Provide a Tunable Scaffold with Activity against Gram-Positive and Gram-Negative Bacteria. ACS Infectious Disease, https://doi.org/10.1021/acsinfecdis.1c00263, online ahead of print *corresponding author

Li M, Gašparovič H, Weng X, Chen S, Korduláková J*,

Jessen-Trefzer C

*: The two-component locus MSMEG_0244/0246 together with MSMEG_0243 affects biofilm assembly in M. smegmatis correlating with changes in phosphatidylinositol mannosides acylation. Frontiers in Microbiology, 2020, doi

: 10.3389/fmicb.2020.570606

*corresponding author
Unzue A,

Jessen-Trefzer C

, Spiliotopoulos D, Gaudio E, Tarantelli C, Dong J, Zhao H, Leibl J, Zahler S, Bernasconi E, Sartori G, Cascione L, Bertoni F, Sledz P, Caflisch A, Nevado C: Understanding the Mechanism of Action of Pyrrolo[3,2-b]quinoxaline-derivatives as Kinase Inhibitors. RSC Medicinal Chemistry, 2020,11, 665-675.
Haas TM, Qiu D, Häner M, Angebauer L, Ripp A, Singh J, Koch HG,

Jessen-Trefzer C

, Jessen HJ: Four phosphates at one blow: access to pentaphosphorylated magic spot nucleotides and their analysis by capillary electrophoresis. Journal of Organic Chemistry, 2020 Jun 5. doi: 10.1021/acs.joc.0c00841, online ahead of print
Li M, Muller C, Frohlich K, Gorka O, Zhang L, Gross O, Schilling O, Einsle O,

Jessen-Trefzer C*

: Detection and Characterization of a Mycobacterial L-Arabinofuranose ABC Transporter Identified with a Rapid Lipoproteomics Protocol. Cell Chemical Biology, 2019; 26 (6): 852-862.e6 *corresponding author
Dutta A, Choudhary E, Wang X, Záhorszka M, Forbak M, Lohner P, Jessen H, Agarwal N, Korduláková J,

Jessen-Trefzer C*

: Trehalose Conjugation Enhances Toxicity of Photosensitizers against Mycobacteria ACS Central Science, 2019; 5 (4): 644–650. *corresponding author
Haas TM, Ebensperger P, Eisenbeis VB, Nopper C, Durr T, Jork N, Steck N,

Jessen-Trefzer C

, Jessen HJ: Magic spot nucleotides: tunable target-specific chemoenzymatic synthesis. Chemical Communication, 2019; 55, 5339-5342.
Zhang S, Zhu J, Zechel DL,

Jessen-Trefzer C

, Eastman RT, Paululat T, Bechthold A: New WS9326A Derivatives and One New Annimycin Derivative with Antimalarial Activity are Produced by Streptomyces asterosporus DSM 41452 and Its Mutant. ChemBioChem, 2018; 19 (3): 272-279.
Greule A, Marolt M, Deubel D, Peintner I, Zhang S,

Jessen-Trefzer C

, De Ford C, Burschel S, Li SM, Friedrich T, Merfort I, Ludeke S, Bisel P, Muller M, Paululat T, Bechthold A: Wide Distribution of Foxicin Biosynthetic Gene Clusters in Streptomyces Strains An Unusual Secondary Metabolite with Various Properties. Frontiers in Microbiology, 2017; 8: 221-221.
Postdoc and Doctoral Studies (Birth name: Trefzer)
Herdy B, Karonitsch T, Vladimer GI, Tan CS, Stukalov A,

Trefzer C

, Bigenzahn JW, Theil T, Holinka J, Kiener HP, Colinge J, Bennett KL, Superti-Furga G: The RNA-binding protein HuR/ELAVL1 regulates IFN-beta mRNA abundance and the type I IFN response. European Journal of Immunology, 2015; 45 (5): 1500-1511.
Hofer A, Cremosnik GS, Muller AC, Giambruno R,

Trefzer C

, Superti-Furga G, Bennett KL, Jessen HJ: A Modular Synthesis of Modified Phosphoanhydrides. Chemical European Journal, 2015; 21 (28): 10116-10122.
Licciardello MP, Müllner MK, Dürnberger G, Kerzendorfer C, Boidol B,

Trefzer C

, Sdelci S, Berg T, Penz T, Schuster M, Bock C, Kralovics R, Superti-Furga G, Colinge J, Nijman SM, Kubicek S. NOTCH1 activation in breast cancer confers sensitivity to inhibition of SUMOylation. Oncogene, 2015; 34 (29) :3780-90.
Muellner MK, Mair B, Ibrahim Y, Kerzendorfer C, Lechtermann H,

Trefzer C

, Klepsch F, Muller AC, Leitner E, Macho-Maschler S, Superti-Furga G, Bennett KL, Baselga J, Rix U, Kubicek S, Colinge J, Serra V, Nijman SM: Targeting a cell state common to triple-negative breast cancers. Molecular Systems Biology, 2015; 11 (1): 789-789.
Winter GE, Radic B, Mayor-Ruiz C, Blomen VA,

Trefzer C

, Kandasamy RK, Huber KVM, Gridling M, Chen D, Klampfl T, Kralovics R, Kubicek S, Fernandez-Capetillo O, Brummelkamp TR, Superti-Furga G: The solute carrier SLC35F2 enables YM155-mediated DNA damage toxicity. Nature Chemical Biology, 2014; 10 (9): 768-773.
Wang F, Sambandan D, Halder R, Wang J, Batt SM, Weinrick B, Ahmad I, Yang P, Zhang Y, Kim J, Hassani M, Huszar S,

Trefzer C

, Ma Z, Kaneko T, Mdluli KE, Franzblau S, Chatterjee AK, Johnsson K, Mikusova K, Besra GS, Futterer K, Robbins SH, Barnes SW, Walker JR, Jacobs WR Jr, Schultz PG: Identification of a small molecule with activity against drug-resistant and persistent tuberculosis. PNAS, 2013; 110 (27): E2510-E2517.

Trefzer C

, Skovierova H, Buroni S, Bobovska A, Nenci S, Molteni E, Pojer F, Pasca MR, Makarov V, Cole ST, Riccardi G, Mikusova K, Johnsson K: Benzothiazinones are suicide inhibitors of mycobacterial decaprenylphosphoryl-beta-D-ribofuranose 2'-oxidase DprE1. JACS, 2012; 134 (2): 912-915.

Trefzer C

, Rengifo-Gonzalez M, Hinner MJ, Schneider P, Makarov V, Cole ST, Johnsson K: Benzothiazinones: prodrugs that covalently modify the decaprenylphosphoryl-beta-D-ribose 2'-epimerase DprE1 of Mycobacterium tuberculosis. JACS, 2010; 132 (39): 13663-13665.
or FreiDok